Innovation Jam with students from OsloMet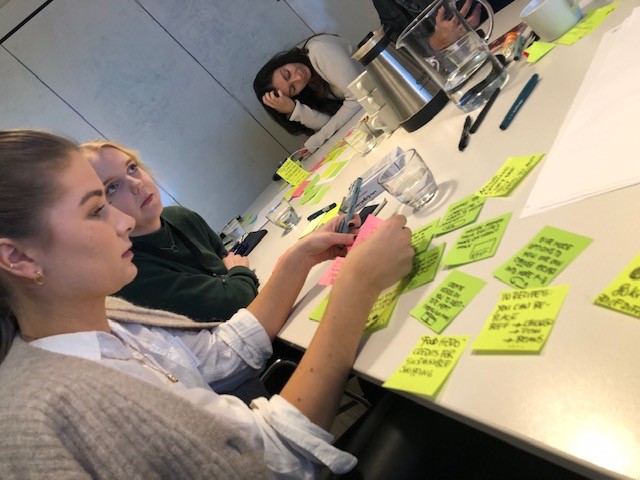 Nofima innovation researcher Antje Gonera, together with students for OsloMet, visit project partner Halogen for an «innovation jam». 
An innovation jam is a brainstorming activity which can include reward-based incentives, ranking systems, or gamification. Innovation jams are good for boosting creativity and bringing forth a collaborative process during the ideation phase of product development.
The students were given the task to develop the concept «Green-in-store» and to answer the following question:
«How can grocery shops (online / store) support young urban people to eat more plant-based?»
The work started in September, when a project workshop in FoodProFuture led to close colaboration and elaboration together with the OsloMet students. The first phase of the work focused on the gathering of insight.
«Today we looked at degeneration and concept development. On Friday, the students will present their results. They looked at Kolonial.no and Rema1000 respectively,» says Antje Gonera.