Sustainability seminar was a success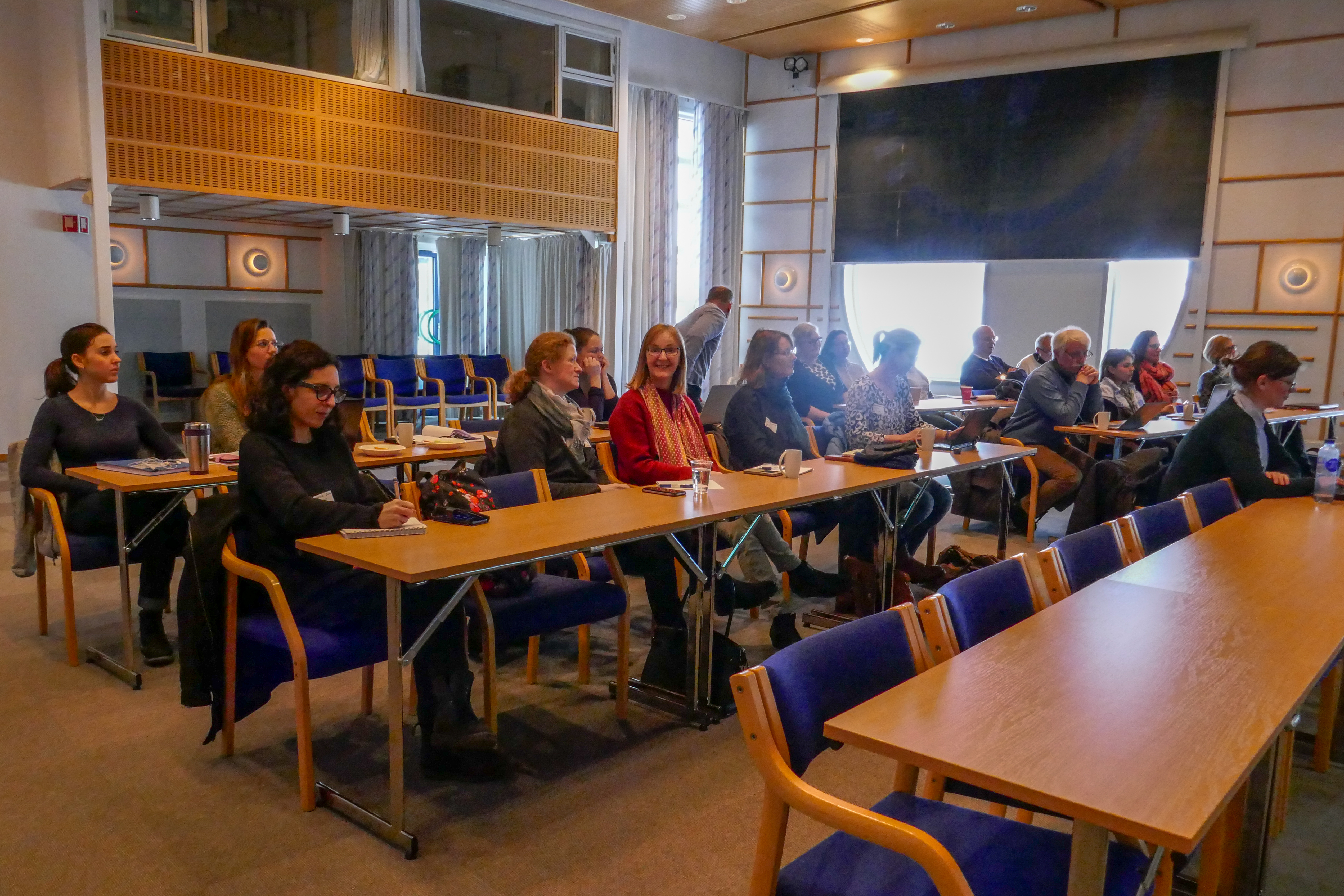 The seminar "Environmental sustainability of food" was held on March 14 at Nofima in Ås. 20 participants from industry and academia heard presentations on sustainability of production and consumption of protein food products.
Photos from the event below…
Erik Svanes of Østfoldforskning introduced the concept of sustainability before moving on to present the main results of Work package 1 so far in the project. Anna Woodhouse from the Swedish research Institute RISE presented a Swedish perspective on sustainable production before Svanes concluded by introducing the term social sustainability. Discussions on environmental and social sustainability was held between presentations.
Absolute sustainability means that something can fulfil current needs without compromising the capacity of future generations to fulfil their needs.  Absolute sustainability is a difficult concept to use in practice, but relative sustainability can be defined and used in the analyses in this project. Relative sustainability is defined as follows: If "something" (a product, process, organisation, etc) uses less resources, give less emissions, is more economically viable and contribute more to human (and animal) wellbeing than "something else", then it is more sustainable.
RISE in Sweden has studied the impact of replacing imported meat with Swedish-grown legumes and found a large effect: reduction in pro capita food carbon footprint and land use by 40 %. RISE also demonstrated large potential sustainability effects within the current consumption pattern through specific measures formulated in three different scenarios. This was done for pork, beef, wheat, chicken and dairy products in the project "sustainable food pathways".
Østfoldforskning have done environmental assessments of current protein consumption, dominated by animal protein products (meat, dairy products, seafood and eggs) and of plant proteins suitable for production in Norway (oil seeds, faba beans and peas). All results point in the same direction: The plant proteins is a much more environmental sustainable source of proteins than the current animal protein dominated consumption. However, before environmental and social sustainability has been studied for the same products, it cannot be concluded that plant proteins are more sustainable than animal protein.
The first half of the project has focused on environmental sustainability whereas in the second part, social sustainability will be the main topic.
In the first phase of the social sustainability assessment, the most relevant issues must be identified. In developing countries, where much of the feed used in Norwegian agriculture and aquaculture comes from, topics such as workers rights, forced labour, slave labour and minimum wages might be most important whereas in Norway employment in rural areas, farmers health and safety, recruitment of next generation farmers, consumers health and national self-sufficiency are probably more relevant.
This is what lies ahead for Work Package 1…