Eat the Future – Workshop for industrien
10:00
Vitenparken Campus Ås, Fredrik A. Dahls vei, Ås, Norway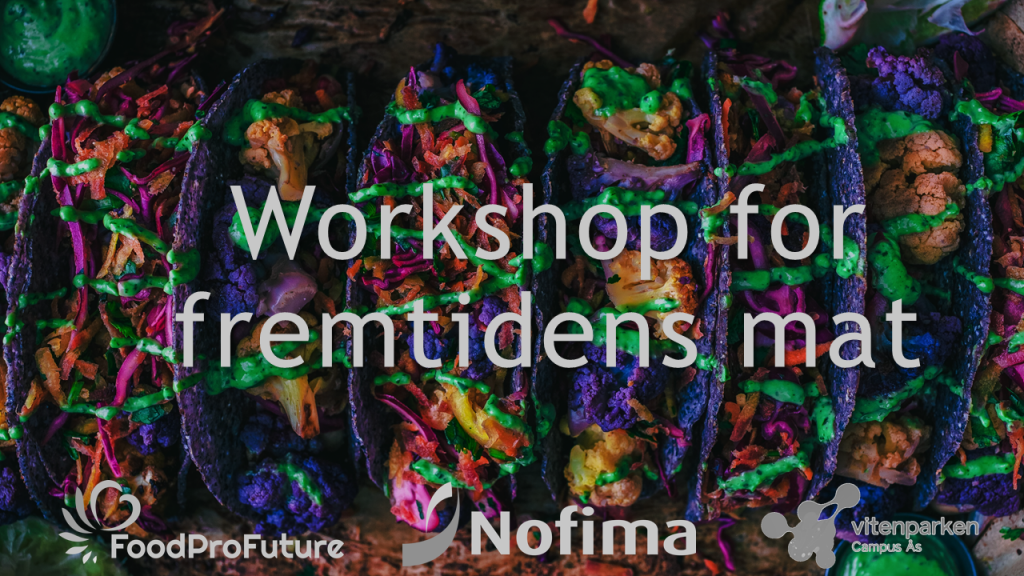 «Den beste måten å forutse fremtiden på, er å skape den selv»
Hva spiser vi i 2040? Hvordan ser verden ut? Dette er spørsmål industrien skal jobbe med i tiden fremover. Eat The Future Workshop er en unik mulighet til å tenke på og skape innovative løsninger gjennom opplevelse og sansing.
Meld deg på og bli med på et eksperimentelt mat-event og workshop sammen med andre aktører fra industrien. Målet er et bærekraftig plantebasert kosthold og veien dit går via kloke hoder og mager.
Hva får du?
– Testing av prototyper
– En innovativ meny bestående av retter som gjenspeiler forskjellige fremtidsscenarioer
– Aktiv deltagelse i en tverrfaglig workshop
– Deling av kunnskap og ideer om hvordan vi kan innovere mat og skape spenende og bærekraftige nye produkter for fremtiden.
Program og påmelding på nofima.no/eat. Begrenset antall plasser så sikre deg innpass tidlig.
Overview program:
10:00 Welcome and On-boarding in Groups
10:30 Journey into the different Future Food Scenarios in Norway (Scenario 1-4)
11:45 Experiencing Scenario 4: Get-together and Lunch
12:30 Workshop Introduction and Impulse
13:00 Facilitated workshop and Discussion: Working with the experienced pictures of the future
14:30 Group presentations, discussion and evaluation ideas
15:30 International Guest Speaker, Take-aways and possible next steps
16.30 End
About the project FoodProFuture
FoodProFuture is a transdisciplinary research project which aims to exploit sustainable plant-based proteins for healthier diets by integrating knowledge on consumers and markets, on crops, composition of raw materials, on how that is processed and produced, on nutrition and health aspects, as well as environmental impacts to facilitate innovative production from plant-based protein-rich resources to future food products. The project is funded by the Norwegian Research Council, BIONÆR no 267858.